The administrative building of the camp and restaurant is already in the NEW coat. WELCOME!
Here, on an area of almost one hectare, everybody can find a place in an oasis of peace - whether you have a matress, a tent or a large caravan.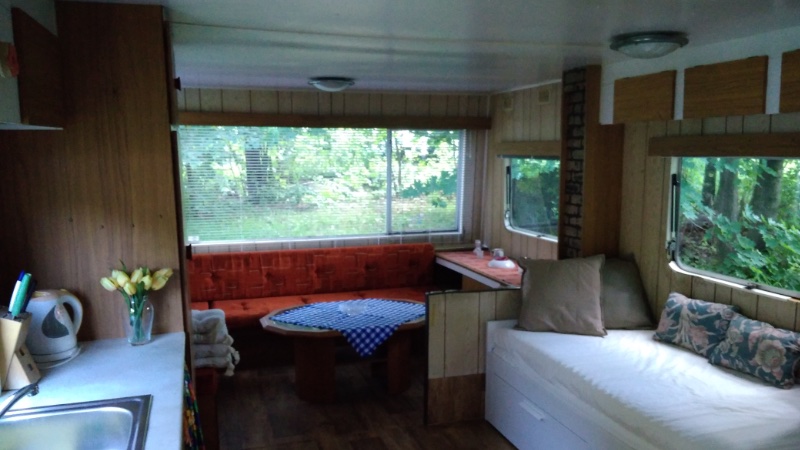 We offer a mobile-home accommodation with a small gazebo for four (max six) adults and two (or four) children or accommodation in a small caravan for two adults.
Availability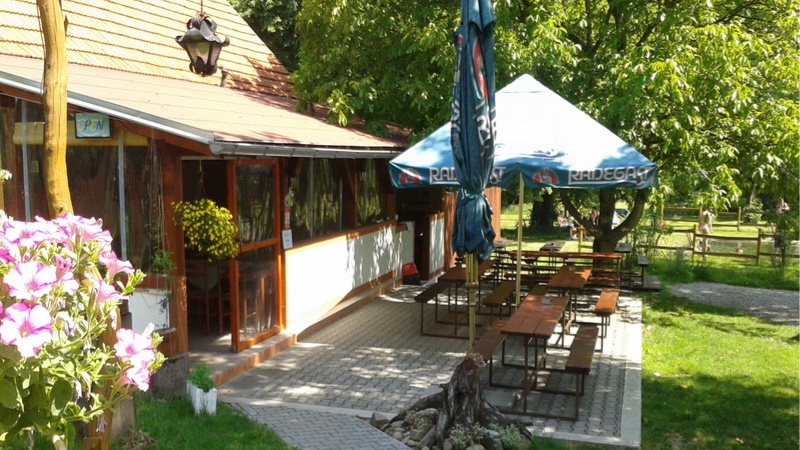 In addition of good beer, our cozy pub offers traditional home cooking. We can also arrange various private events and celebrations inside the pub or in our party-summer-house surrounded by the beautiful environment of nature.
In fine weather countless possibilities of various trips to the surrounding hills directly from the campsite are here for You.
Thank you to everyone who visits us regularly. Some were surprised, some will be, because we completely demolished the old camp building and built a new one with more amenities and space for our guests. The new building will serve all year round.
You can try out the bathing tank, which has taken on a completely different form. From September you can make full use of our sauna with a cooling pond.
For navigation use GPS!!!
In nice weather there are countless possibilities of various trips to the surrounding hills directly from the campsite, such as the Prašivá Hill or the Kotař, Ropička, Javorový, Slavíč, Bílý kříž, Visalaje, Travný…Hills. Or you can drive by a car to any other part of the Beskydy Mountains and conquer the Lysá Mountain, the highest mountain of the Beskydy Mountains (1324m), or visit the Pustevny Mountains, the place of pilgrimage and other beauties of our region. For cyclists the Beskydy Mountains and their surroundings offer many possibilities to be visited, and even the most demanding cyclists who like to overcome the elevation and dramatic downhill rides will find their way.
Program:

OPPIK Nemovitosti – IV. Výzva – Cestovní ruch

Název projektu:

Rekonstrukce a přístavba správní budovy CAMP POD KAŠTANY včetně provozních objektů

Reg. číslo:

CZ.01.2.07/0.0/0.0/19_256/0022188

Žadatel:

Ing. Petr Filipec

Termín realizace:

6/2020 – 6/2023

Způsobilé výdaje: 

15 218 302,67 Kč

Dotace:

6 848 236,20 Kč

Náplň:

Předmětem projektu je zásadní rekonstrukce technicky i kapacitně nevyhovujícího objektu správní budovy Campu pod kaštany, jeho přístavba a vybudování dalších provozních objektů umožňujících rozvoj kempu vč. restaurace. Vybudování moderního sociálního zázemí kempu, nového apartmánu pro 6 osob a dalšího provozního vybavení umožní celkově zvýšit úroveň poskytovaných služeb pro ubytované a především provozovat kemp celoročně.